All
Action
Comedy
Drama
Mystery
Sci-Fi
Sword & Sandal
TV Serials
Westerns
Features
Always In-Demand
Affordable in-demand content for viewers interested in classic and retro content 
Ready to Monetize
The Global Classic Movies Film Library is ideal for a classic film channel, internet viewing, or as DVD's..
Asset and Revenue Source
Nostalgic, classic, retro, and golden age content is a valuable asset and source of long term revenue for media companies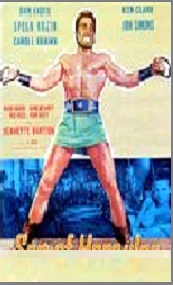 All the Genres
Dramas, westerns, action, adventure, family, cartoons, comedy, sci-fi, mystery, documentaries, film-noir, military and more
In All the Categories
From movie stars to campy flicks, classic television serials, to documentaries, vintage films, comedy shorts, and classic cartoons.
In a Variety of Media
Content is ideal for cable, IPTV, Internet video streaming, foreign, domestic, and DVD distribution

ENTERTAINMENT & MERCHANDISING
We are producers and distributors of motion pictures, DVD's packaged with original book manuscripts, music publishing, and merchandising.

PUBLIC COMPANY
Our public company is Global Entertainment Holdings, Inc., the publicly traded stock company whose stock symbol on the US OTC is "GBHL".

FILM FUND
The Global Entertainment Film Fund is the film slate & media entertainment financing fund.

GLOBAL CLASSIC MOVIES
The Hollywood classic film library is licensed to TV/video streaming channels and social media platforms, in addition to our original independent film library.
Our Team
Meet our team member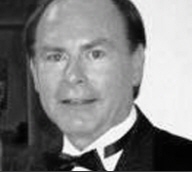 Gary Rasmussen
CEO, Chief Executive Officer
Mr. Rasmussen has an extensive background spanning over 40 years as an entrepreneur with vast experience in all phases of business development, having been a founder, chief executive officer or director of several publicly-held corporations in the areas of cable television, investment banking, mortgage banking and motion pictures. Gary has extensive experience in raising debt and equity capital for both public and private enterprises, implementing short and long term business planning and strategic concepts, acquisitions and divestitures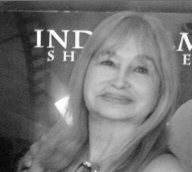 Jackie Giroux
Founder, Global Universal Pictures
Ms. Giroux is the former President and CEO of a publicly traded telecom company. Previously, Ms. Giroux produced over ten films in the United States and Canada, where she assisted in Co Production film financing and production under the Co-Production Treaty between Canada and Europe.
Ms. Giroux currently is working on several projects that will produce high quality, modest budget films, utilizing Tax Credits and Government Tax Incentive funding to minimize investor risk.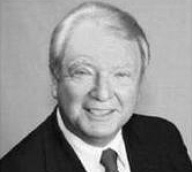 Alan Bailey
CFO, Chief Financial Officer
Alan Bailey is a finance veteran in the entertainment industry having served as a Senior Financial Executive of Paramount Pictures for 35 years, including being its Treasurer.He has substantial experience in cash management, financial reporting, audit and compliance and financial planning, and is considered to be one of the industry's leading experts in maximizing both domestic and international production incentives.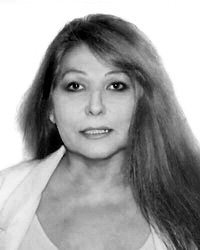 Bobbie Stone
BOBBIE STONE has 26 years of experience in the Hollywood film industry as an entertainment executive specializing in streaming television and new media content and distribution. Her inspirational streaming TV network reaches over 100 million connected TV households and devices. Stone specializes in distribution of indie films, programs, and new media content for distribution to domestic and international media networks, film companies, content aggregators, IPTV, and wholesale DVD in all the major retail chain stores. She has acquired, sold or licensed about ten thousand independent films, TV programs and DVD Titles that includes feature films and television episodes of inspirational, special interest,  entertainment and educational content.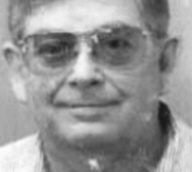 Terry Gabby
Controller, Global Entertainment Holdings
Mr. Gabby has served as Chief Financial Officer and Treasurer of the Company since July 1, 2005 (prior to the change in control and name change to Global Entertainment Holdings). Mr. Gabby has over 30 years' experience in executive management, auditing and finance. As the senior auditor for a regional audit firm, Seidman & Seidman CPA's, he was the senior in charge of audits for several publicly held companies in the casino and manufacturing industries.
For the last seven years, Mr. Gabby has held the executive positions of Chief Financial Officer and Controller for several large tribal gaming enterprises located in several state jurisdictions..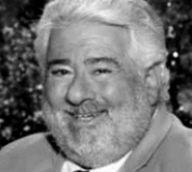 Stanley Weiner
Director, Global Entertainment Holdings
Mr. Weiner has more than 35 years experience creating and running a multitude of different businesses. Mr. Weiner was the founding officer of Gemini Financial Corporation, a NASD Broker / Dealer from 1970 through 1975, was President of APA, Real Estate Syndication Company from 1975 through 1978, was Managing Partner of Agri-World Partnership from 1978 through 1983 – an agricultural project syndication company with offices throughout Europe and the Middle East.
Mr. Weiner was a Founding Officer / President of Regent Properties from 1985 through 1990, and Chief Executive Officer of Wise Industries from 1990 through 1993 – a company specializing in pollution control devices. He has served as Vice President of Finance for Global Entertainment Holdings since December 2000 and been a Director of the Company since October 2003.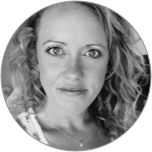 MK Tantum
 CTO, Chief Technical Officer
Founder of WeedWeb, Mary-Kathryn (MK) Tantum is a serial entrepreneur with over 10 years of experience in technology, digital marketing, and software development.
A self-proclaimed biblophile and "computer geek", Mary-Kathryn is also hailed as a "creative genius" by her peers & colleagues.
With an impressive resume in technology & strategic consulting, MK Tantum has built, launched, and led comprehensive marketing initiatives for some of the largest global healthcare & software brands, including the Mayo Clinic, Nature's products, and Amgen Oncology.